IT TAKES A VILLAGE
by Matthew Van Gessel & Noam Shapiro
This is Not Normal Festival
The Tank
October 5-7, 2017
Produced by Three Hares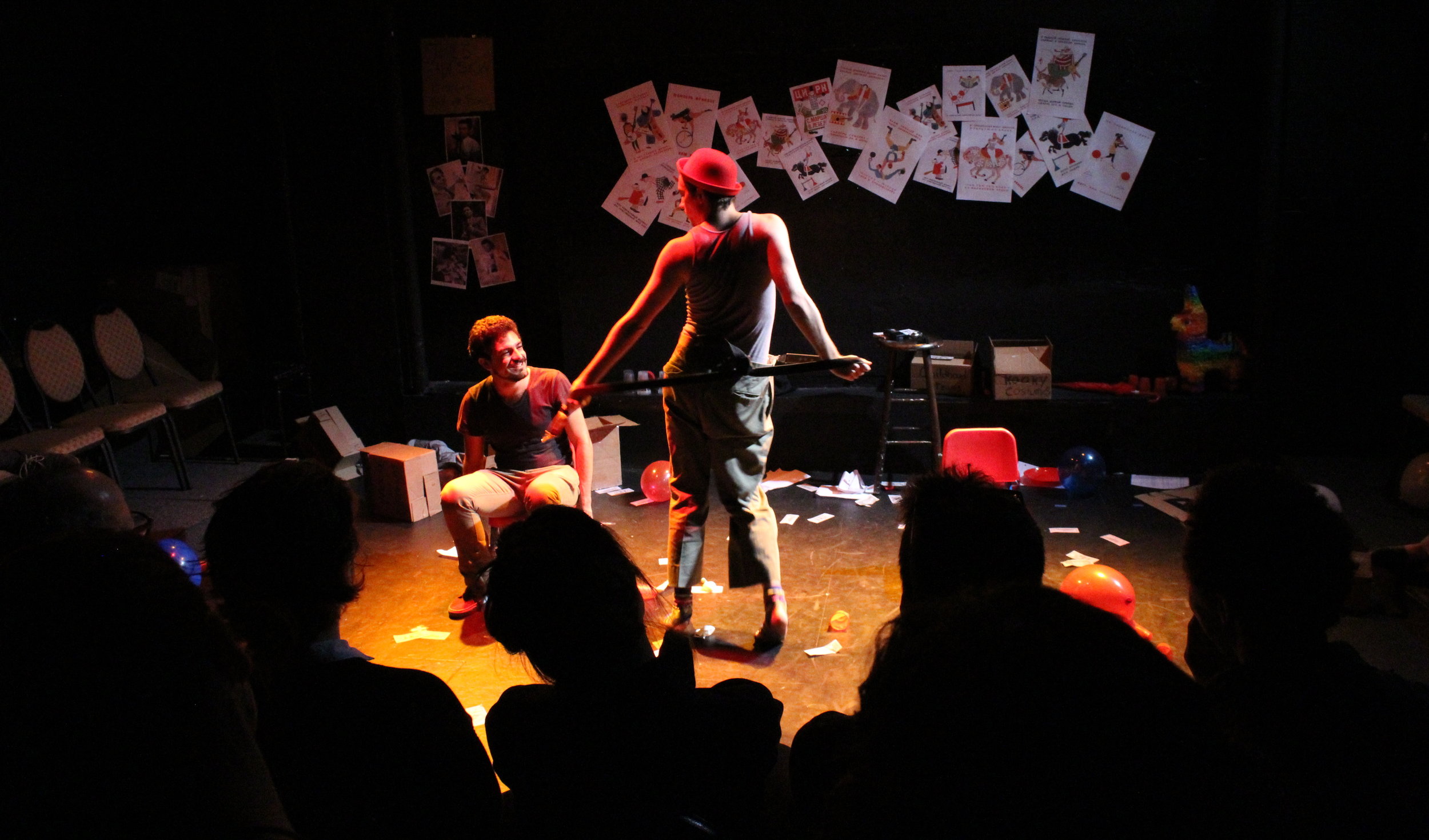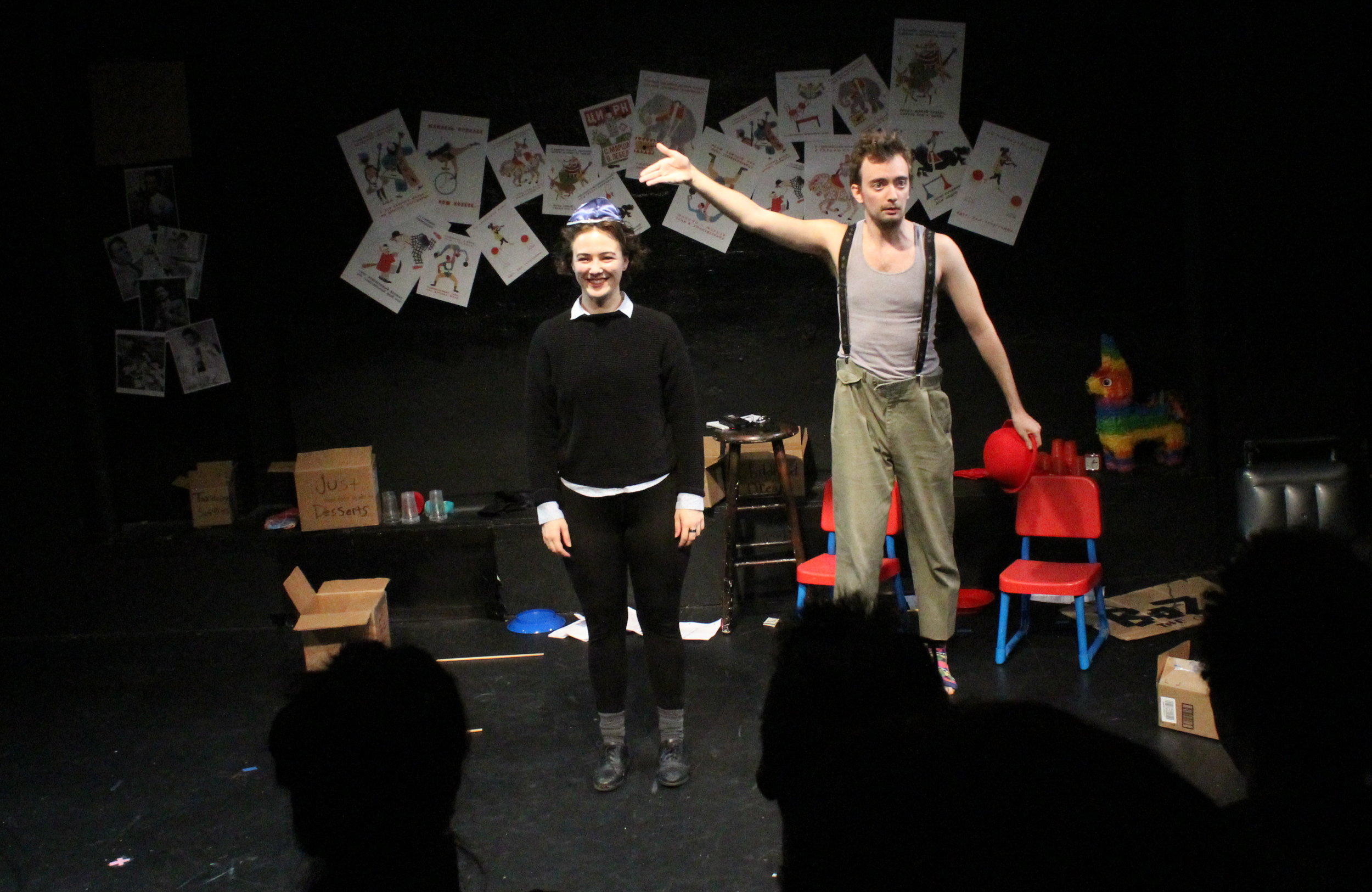 CREATIVE TEAM

co-creator/director/set design - Noam Shapiro
co-creator/performer/voice acting - Matthew Van Gessel
additional text - Adam Bangser
stage manager - Lizzy Emanuel
executive producer - Three Hares
lighting design - Adam Carpenter
executive producer - Three Hares
photo credit - Asa Lipton

IT TAKES A VILLAGE
SYNOPSIS:

Matthew Van Gessel and Noam Shapiro team up for It Takes A Village, a hilarious solo clown show on national themes. When Bozo, a hapless clown, discovers an abandoned baby, he's tasked with teaching her the difference between right and wrong. But Bozo can't do it alone! He'll need the audience's help as he navigates between good and bad role models. As he'll discover, the line between right and wrong isn't always so clear, and nice guys sometimes finish last. Will we find a way to come together for the sake of the child, or will we tear this baby apart?
It Takes A Village first premiered at The Brick's This Is NOT NORMAL Festival on Sunday, June 18, 2017.
The production was remounted at The Tank on October 5-7, 2017.