GONZO
by Laura Winters
LaGuardia Performing Arts Center
Rough Draft Festival 2018
Little Theater
April 13 & 14, 2018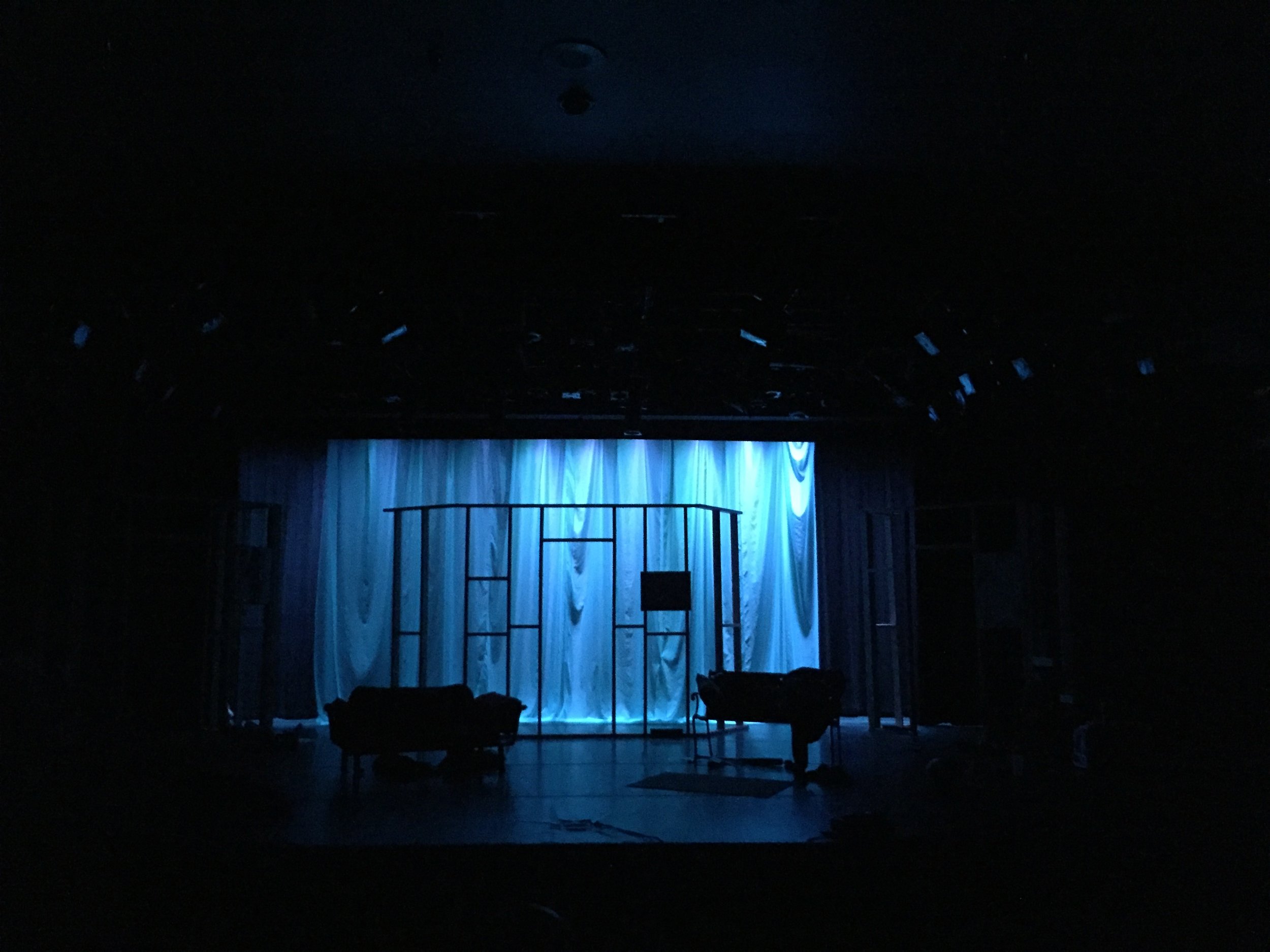 CREATIVE TEAM

director - Noam Shapiro
playwright - Laura Winters
producer - Margaret Gandolfo
production stage manager - Lizzy Emanuel
assistant stage manager - Jordan Konick
scenic designer - TzuChing Cheng
lighting designer - Victoria Bain
sound designer - Christopher Ross-Ewart
costume designer - Sabrina Bianca Guillaume
Production Coordinators - Patrick Surillo & Hollis Duggans
line producer - Scott Davis
ENSEMBLE

Sarah Stewart Chapin (Mary Beth)
Anissa Comonte (Genesis)
Yasemin Eti (Lale)
Tiffany Iris (Alba)
Roland Lane (Skip)
Devin Nelson (Chantal)
Nick Ong (Dennis)
JJ Warshaw (Kyle)
Laura Winters (Thelma)
GONZO
Synopsis:
On the eve of Mary Beth's first professional porn shoot, her role model Chantal returns to Miami determined to make a comeback. When a new girl's arrival complicates Chantal's plan, their shared house transforms into a battleground over who gets seen and who gets screwed. Laura Winters' biting new comedy is a frank and fierce look at empowerment and exploitation in the digital age.
Built from Laura Winters' conversations with adult film performers, as well as her research into adult entertainment, Gonzo examines the power imbalances, societal taboos, and questions of consent that shape one of the fastest growing, largely unregulated online industries in the world. As a theatrical event, Gonzo also draws a painful parallel between the ageism, racism, and classism faced by women in both the porn and mainstream entertainment industries.
Gonzo was first developed at the Corkscrew Theater Festival in 2017. It received a workshop presentation as part of the LaGuardia Performing Arts Center's Rough Draft Festival in April 2018.
PLAYWRIGHT'S NOTE FROM LPAC PROGRAM
I first watched The Netflix documentary "Hot Girls Wanted on a summer evening in 2016, and then couldn't stop re-watching it. I was captivated by the young women who desired to perform, create content, be seen, and maybe even find success in the world of adult filmmaking. Moreover, I was struck by the pragmatism and strength with which the girls confronted the gritty realties of having sex with strangers on camera.
While the purpose of porn is debated, we rarely think about making porn as a job.The popular rhetoric about pornography often overlooks the diverse ways that women actually interact with it, the varied reasons why individuals enter the industry, and the fact that the actors who show up on set have lives apart from the movies they create.
This play is inspired by a compilation of essays, documentaries, podcasts, articles, and interviews with young women in the adult entertainment industry, as well as conversations I've had with porn actors. Gonzo aims to take these women seriously, and to place the modern amateur porn actress, with her fears of aging out of business, hopes of achieving fame, and pressures to self-promote and perform, at the story's center.
- Laura Winters, Playwright
April 2018